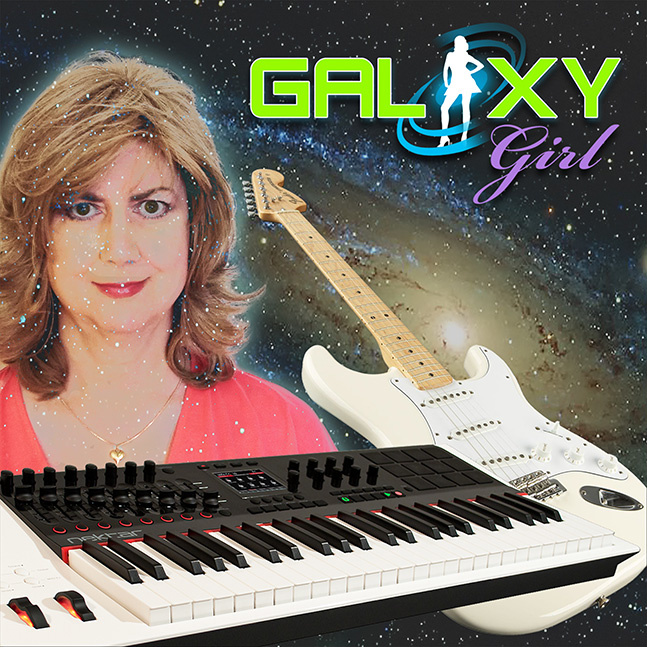 August, 2012Wendy Dunham, a self-taught guitarist and keyboardist, has been playing music since the '70s, starting with acoustic guitar, and later, a Fender Stratocaster. "I made the move to electric after seeing Nektar in concert. I just had to make sustained guitar sounds!"
In the early '80s, she got into MIDI recording with Cubase, eventually becoming a beta tester. In the '90s, her song "The Garden Path at Midnight" received national PBS airplay. Her custom soundtrack work has accompanied the art of Anthony Welihan as well as her own experimental videos.   
Now in the 21st century, Wendy has traded all the MIDI gear for a computer-based digital recording studio using REASON because the software doubles as both the recording studio and virtual instruments. Never one to forget her trusty Stratocaster, she uses Reason 6 to mix in live guitar. "With the digital audio tools available today, the playing field really has been leveled between professional recording studios and what you can accomplish on a computer," she beams.
Her music is a unique combination of soft electonic new age, vibrant soundscapes and eclectic genres, as well as moments of classic rock. People who have witnessed her blazing lead guitar solos have a hard time labeling her when she creates softer, new age electronica. Far from droning, it's not something easily categorized. "It's really who I am", she says.
I am all those sounds, all those genres, all that music.